Cerebral Palsy and Motor Impairments of Children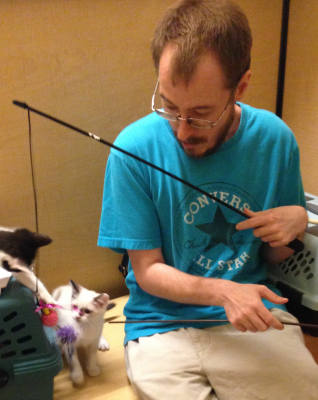 Articles and resources on cerebral palsy and motor impairments.
Cerebral Palsy Book Reviews
Reviews of recommended books on cerebral palsy and motor impairment issues.
Types and Causes of Cerebral Palsy
An overview of cerebral palsy and its effects. (David Chandler)
The Frustrations of Mild Cerebral Palsy
A mother relates how the "mild" diagnosis has problems all it's own. (Rene Milner)
Motor Coordination and Play
The decline in motor coordination in children and the importance of active play. (Innes Lawlor, Occupational Therapist)
Milestones and Activities for Your Toddler with Cerebral Palsy
A mother describes milestones and fun activities for young children with cerebral palsy. (Anne Casey)
Motor Impairment Associated with Neurological Injury in Premature Infants
This informative article discusses motor impairment and cerebral palsy of preterm infants. (Sheena Carter, PhD)
Orthodics
An occupational therapist explains the purpose and use of orthotics for children with cerebral palsy. (Darrell Parker)
Building A Child's Self Esteem
Building a special needs child's self esteem is very important when a child has a disability such as cerebral palsy. The best way to do this is to make the child feel needed. (Rosemary J. Gwaltney)
Occupational Therapy, Plus Simple Adaptive Equipment, May Help Children Who Struggle with Handwriting
An introduction to adaptive equipment for children with difficulties with handwriting is presented in this interview with occupational therapist, Darrell Parker. (Allison Martin)
If It's Accessible, They Will Come
Gates of public access unlocked during the last decade of the 20th Century have revolutionized life for people with disabilities. (Janet M. Gresham)
Cerebral Palsy and Premature Infants and Children
Discussion of cerebral palsy in children born premature. (Sheena Carter, PhD)
See Also: Helping Paws for a Youngster with Cerebral Palsy
The touching true story of an assistance dog who becomes a special friend for a young girl with cerebral palsy.
Visit our Sponsor
Greta Grace Garb - Adaptive clothing for children with medical devices.